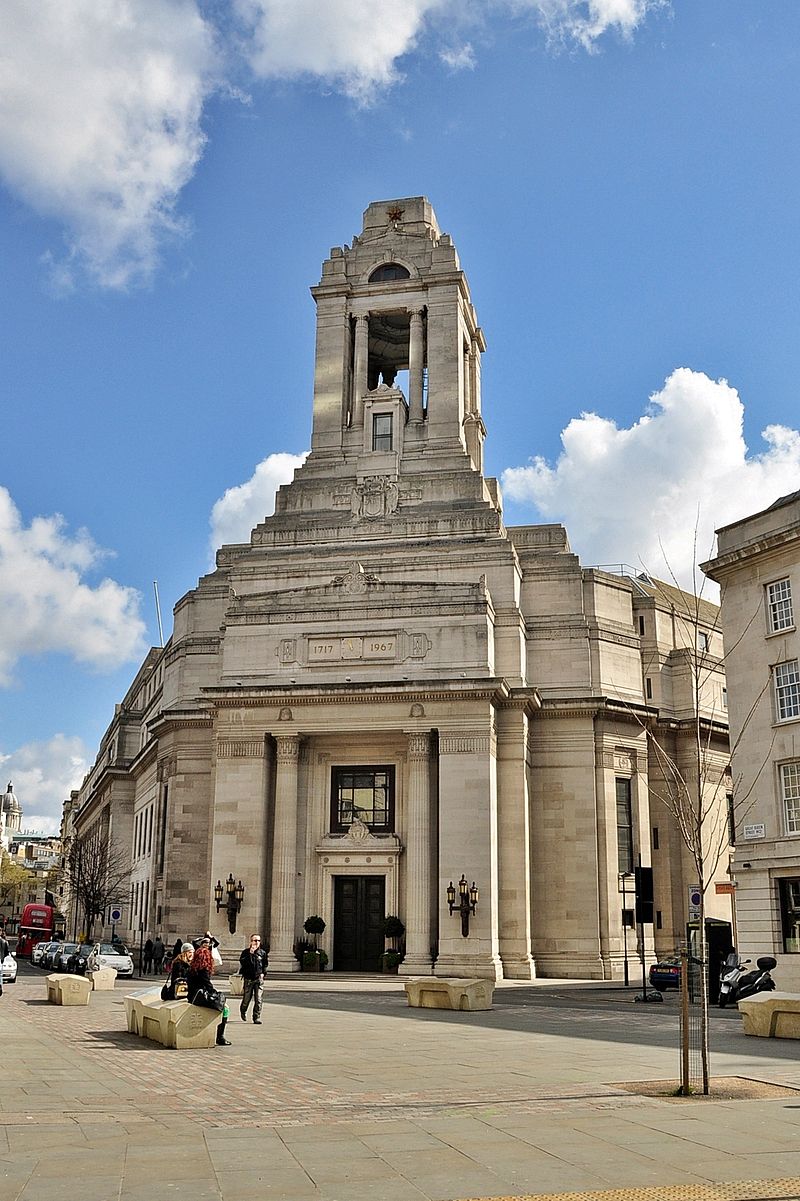 Royal Commemoration Lodge holds its lodge meetings at Freemasons' Hall, London.
The Hall is the headquarters of the United Grand Lodge of England (UGLE), and has been a Masonic meeting place since 1775. Its Art Deco style has meant that it is popular for tours and also as a location for film and television work.
I'm sure all our brethren will agree that the architecture is stunning, and helps set the right mood for meetings.